,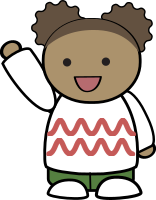 Add
"ki kati"
in Luganda to your vocabulary.
ki kati, exc
/ki k-a-ti/
Examples of ki kati
Usage: ki kati mukwano
English: Hello in Luganda
ki kati
in other languages
Chat
Afia: Ki kati Kofi!
Kofi: Ki kati Afia!
Kwabena: Ki kati Abena!
Abena: Ki kati Kwabena!
Mariama: Ki kati Sani!
Sani: Ki kati Mariama!